Cacao Dance Party with ALUNA

Oh yes, Steffen Kirchoff is back! After an amazing, packed event last year, we are now honoured to have him back in Norway – and this time with his beloved Maywa to add even more flavour and magic! Together, as ALUNA, they will lead you through a soulful dance and a shamanic sound journey.Welcome to an evening where you can express yourself, connect, dance freely and celebrate the embodied life with Ceremonial Cacao.You are invited to allow the music to be your teacher, to assist you in unlocking your full potential through movement and deeper connection with all that is.We build bridges between cultures and hearts, using ritual, dancing, the sacred medicine of Cacao and soulful music to create links to deeper parts of ourself, each other and nature.
About the artists:ALUNA depicts the joined talents and complementary creations of Maywa and Steffen Kirchhoff, world travellers and soul explorers. Their music project aspires to the creation and spreading of ritualistic music, leading the listeners to reconnect with the Earth, to harmonize with Nature, and with its endless wonders. It's healing music, it's music to dance, it's music to love.Their vision is embodied by their selection of sounds, idyllic melodies, and fascinating vocals, all permeated of Latin American flavours. In fact, their music project finds its originin the Columbian forests where these beautiful souls first met, as soloist artists. The word ALUNA also descends from the natives of that land. Among the Kogi people, it stands for the "invisible spirit realm", the source and intelligence of life.
"Every time I listen to the wind, to the silence, to the stars, to the earth, to the sounds of nature, an essential space opens up in me. It is in this vibration, it is in this state that I suddenly realize that I am creating." Maywa
Support ALUNA's work on Patreon!
Facebook: ALUNA Ritual MusicSoundcloud: https://soundcloud.com/alunaritualmusic
Maywa singing in a sound journey:
About The Cacao Dance Parties:The Cacao Dance Party concept emerged from a dream that we can party in a conscious way and have heartopening and liberating experiences in an organic and integrative way. A dream that says partying can actually be sweet medicine for our body, mind AND soul and that we can use our gatherings as an opportunity to come together as one tribe.
Practical info:Early Bird tickets available from June 11th – 300 kr Regular price from June 18th – 333 krIf there are any tickets left it will be at the cost of 350nok at the door.Entry is between 17.30-17.50. If you want to come but you can't arrive within this time, write us a PM so we can arrange something.We start with an opening circle serving cacao, setting our intention and lead a guided groupmeditation. After that the DJs starts playing and the dancefloor is open for free dancing.At one point ALUNA will guide you through a shamanic soundhealing journey.- Duration 3-4 hours *** This is a DRUG-FREE event ***
What to Bring: 1. Loose-fitting/light clothes that let you move your body and free yourself.2. Water and a water bottle. You can refill it at the venue.What to AVOID:Any food, coffee, sweets, animal milk etc at least 2-3 hours before the ceremony. Fasting a whole day before a ceremonial dose is not necessary – and we don't recommend it for first-timers as an empty system may accelerate assimilation and bring on bitter-related nausea. Normal or light eating a few hours beforehand is fine. If you have any allergies, please contact us beforehand.
About the Cacao:Theobroma Cacao translates from Latin to "Food of the Gods" and was valued very high during the pre-columbian times. It was used by the Mayans in ceremony to celebrate life, death and other festivities. With this ancient plant medicine, Cacao, as an ally, we are gifted an opportunity to open up in a gentle way and to drop down from our heads – in to our bodies.We use 100% fair trade, organic, wild, hand-peeled, criollo beans from Guatemala, and we prepare the elixir with love and care.We are happy and honoured to share the awareness around this sacred plant and to let you experience what "real" chocolate can taste and feel like…- Theobromine, the active component in cacao, has a contraindication with anti-depressants – please let us know beforehand if you are taking any, or if you are pregnant, as we will need to adjust your dose accordingly.Much love and excitement, My, Steffen, Maywa and Lasse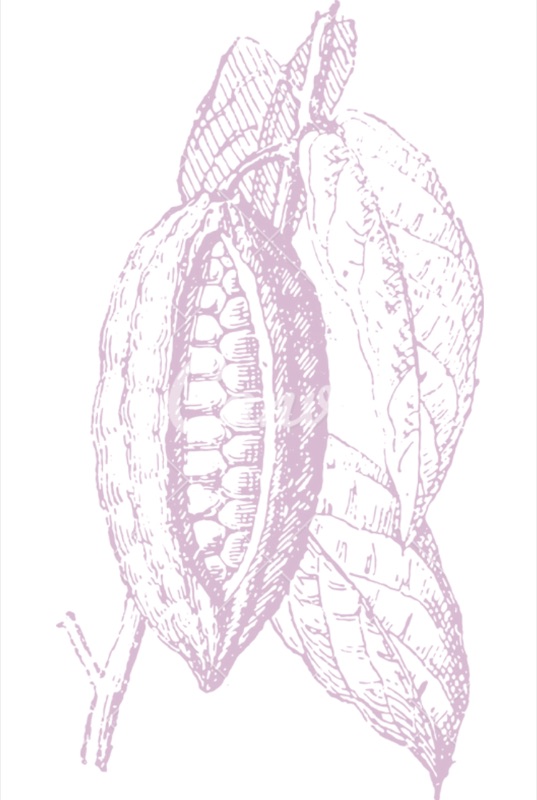 Who's coming?
25 people are attending Cacao Dance Party with ALUNA